Current Reading
Sport
Let's not talk about 2020. 2021 race season looks like:
I'm a member of Bolton Tri Club.
Work
I have a number of client projects on the go, but if you've got interesting projects you would like to discuss please get in touch.
I'm doing some interesting work with .NET Core, React, NodeJs, Typescript, and a whole host of Azure and AWS services. We're having fun.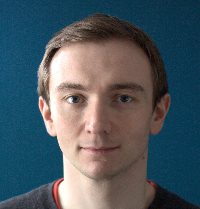 I'm Kian Ryan
TLDR; I sport, code, make stuff, and play adventure games.
Get jabbed. Wear a F-ing mask. Trans rights are human rights. NFTs are still a scam. Get f-ed Putin.
There are no ads on this blog and as far as I can remember, never have been.
☕ If you want to support any of the work done here, or elsewhere, you can buy me a coffee on Ko-Fi.