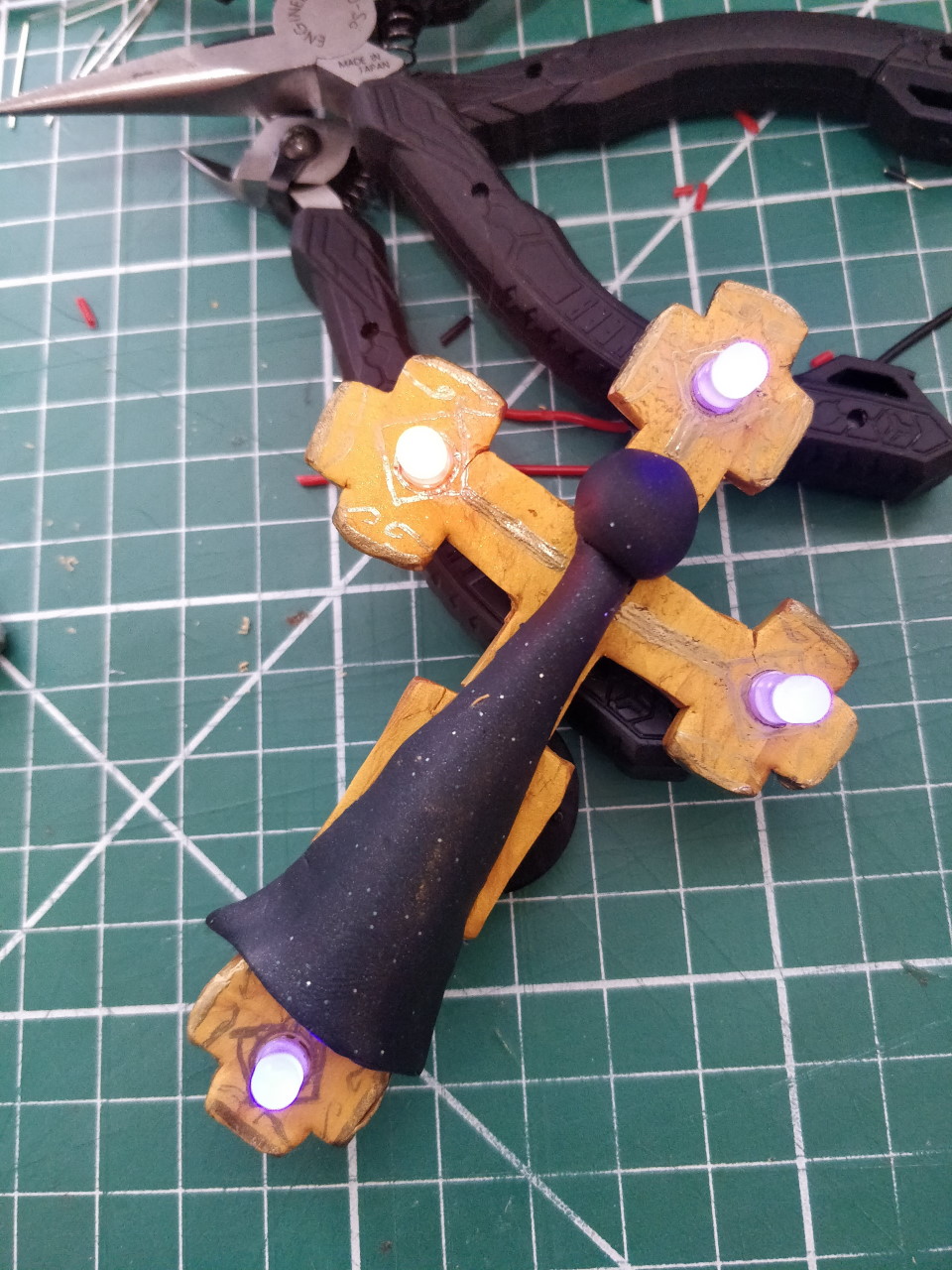 I've done a number of soldering workshops for Devoxx4Kids where we teach kids how to solder an animal badge with a rainbow LED, CR2032 and pin clip. They're a great introduction and every child gets to take something away at the end of the session. The little rainbow LEDs are fantastic - they don't need a resistor, and colour cycle through a number of colours.
This weekend, we have a murder mystery at our local pop culture cafe. The theme is Cluedo. I'm going as Reverend Green, Cat is going as Mrs Peacock. We're working on costumes (I say we, Cat is busy in the cave putting together my waistcoat). I wanted to throw together a small something. A pectoral cross came to mind, a cross some clergy members wear around their neck. And I wanted to incorporate a Cluedo figure in to the central structure. So a few rough sketches later and I had crucified a Cluedo figure. Fimo modelling clay felt right, and it's now available in sparkly "effects" versions.
And of course it needed some simple electronics. Put together a CR2032 battery holder on the back, 4 rainbow LEDs and some rat-nest wiring on the back and we're good to go.