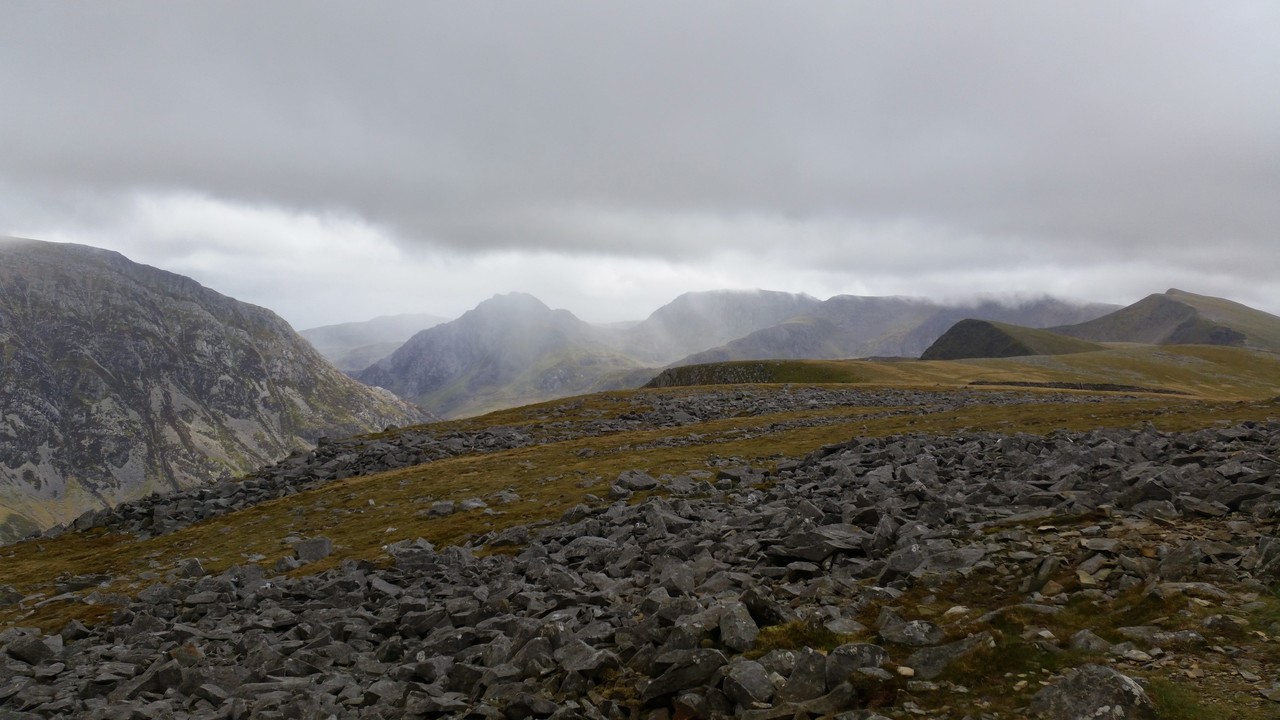 One on Nick's hit list, and I wanted a walk so it worked for the both of us.
The weather was … tempramental. Somewhere up there is a God (one of possibly many) who doesn't want me to see summits in clear weather. This was no exception. The start was pretty light, cool but not too cold, starting at a gate and heading around the side of a small face of rock before taking a sharp right up the footpath and starting the ascent. Ascent was pretty short but sharp, this was my first trip taking poles and OMG I AM SO CONVERTED. I am the Spider-man of hill-climbing with these things. There may have been a small error in navigation (don't ask how, but there you go), and we ended up slightly off the beaten track, but we struck out on a line until the rather faint path came back underfoot. We marched on up to Elidir Fach, one of a few summits on this route.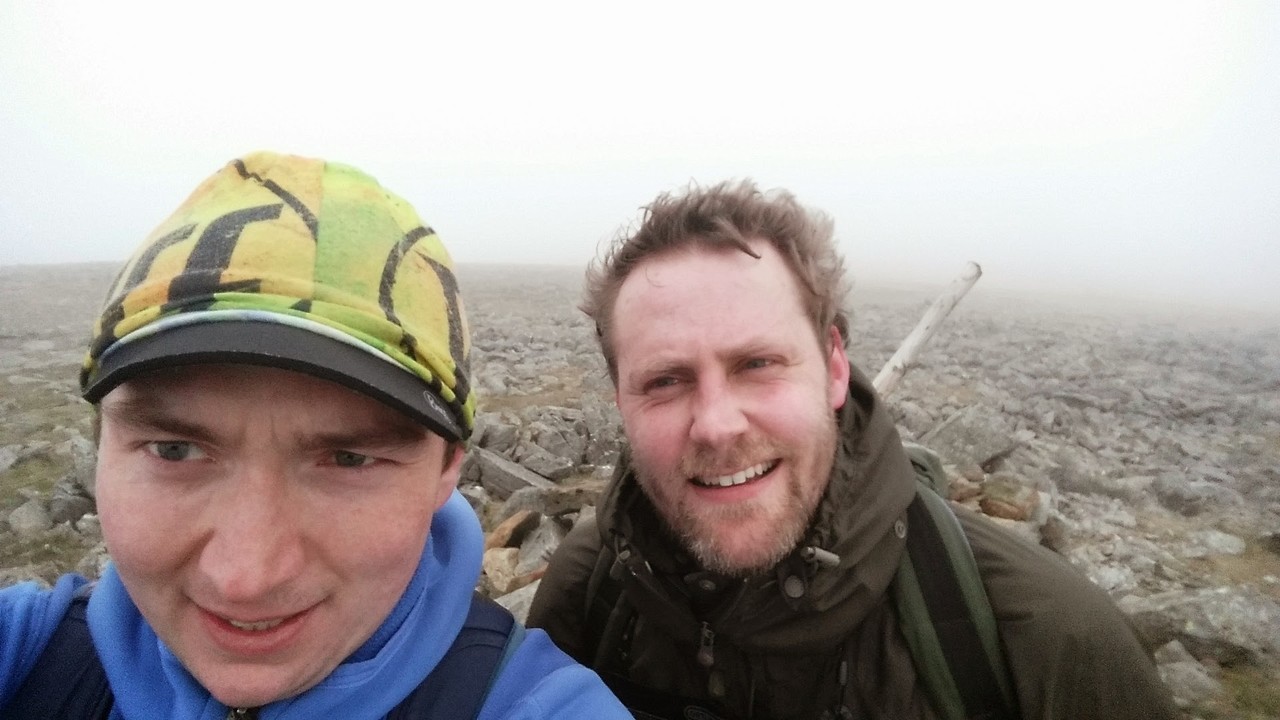 Striking east we had a small amount of easy hiking underfoot before starting ascent number two. This brought us to the top of Elidir Fawr. Easy to find, but unfortunately not much to see due to the heavy freezing cloud. Did I mention the freezing cloud? In May? Bloody freezing. Still fun though. We dropped a bit out of the cloud and finally got some views over Mawr Resevior as we started a wander further east and then North. Some great views were to be had from Mynydd Perfedd looking out towards Foel-Goch. Good walking was had heading north for a final summit of Carnedd y Filiast before starting the descent back towards the parked cars.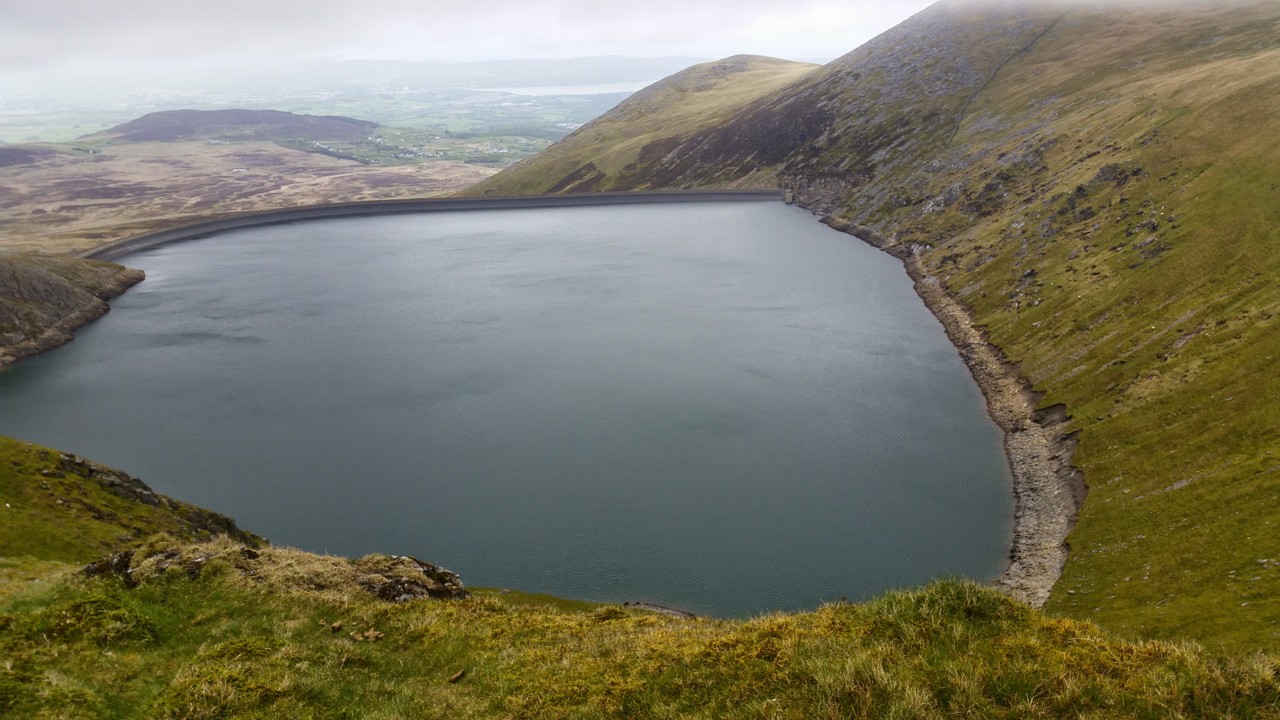 Descent was scree, and mud, and … oh well. Slipped a few times, ended up with ass covered in mud. Still fun, despite a quite literally bruised ass (not posting photos of that). Back at the car park the view behind us was clear as crystal.