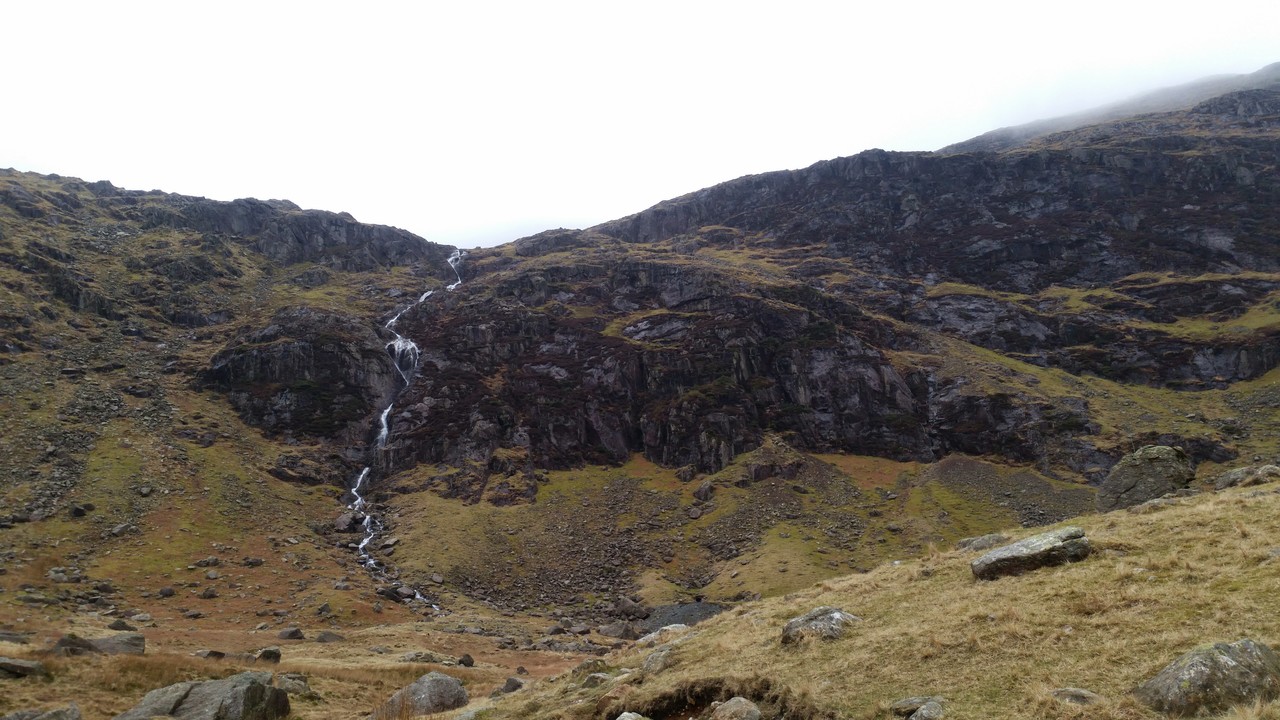 This hill does not like me.
We have a long history of failed attempts at getting up it, usually due to weather conditions turning rather nasty. It holds a grudge, for what reason I do not know. So it was time I gave it another shot. Rowan and Liam both agreed to come along, not quite sure they knew what they were getting themselves in to.
I picked a 15k route that looked interesting more than tricky. A relatively gentle ascent via Walner Scar Road to Brown Pike, then across Dow Crag, up to the Old Man, north to Swirl How, descending across Prison Band to Swirl Hawse, and then south past Levers Water following Boulder Valley heading back to where we started. 15k in total.

We started off well, but after a few km had to stop to dress some pretty narly blisters on Liam. We then continued up to Brown Pike, the ascent proving a bit of a challenge for army boy. Lunch was called so we stopped to eat and rehydrate. Visibility was … poor, so very few views to see and the clouds didn't break for most of the day. Dow Crag still feels very dramatic though, even in this weather. This being Coniston (I did say it didn't like me), the higher up we reached, the more snow we started to see (April folks, April). The West side was relatively light, but the East side had a surprising amount of coverage. We made it up to the cairn and trig point and had a short rest. This being Coniston, we were granted a hail shower, fog and reduced visibility. We then started North, which was relatively easy walking until we reached Swirl How. I can imagine on a clear, warm day the descent through Prison Band is relatively trivial, but we had snow and sludge underfoot which made the descent somewhat trickier. Relief was felt when we made it down comfortably to Levers Water reservoir. A small navigational error on my part meant we ended up on Kennel Crag, but this was corrected and we enjoyed a stroll through Boulder Valley until the car park became visible. At which point, pace magically picked up and the last kilometre was covered in a respectable 15 minutes.
Victory was celebrated in the pub, with a drink and some onion rings.