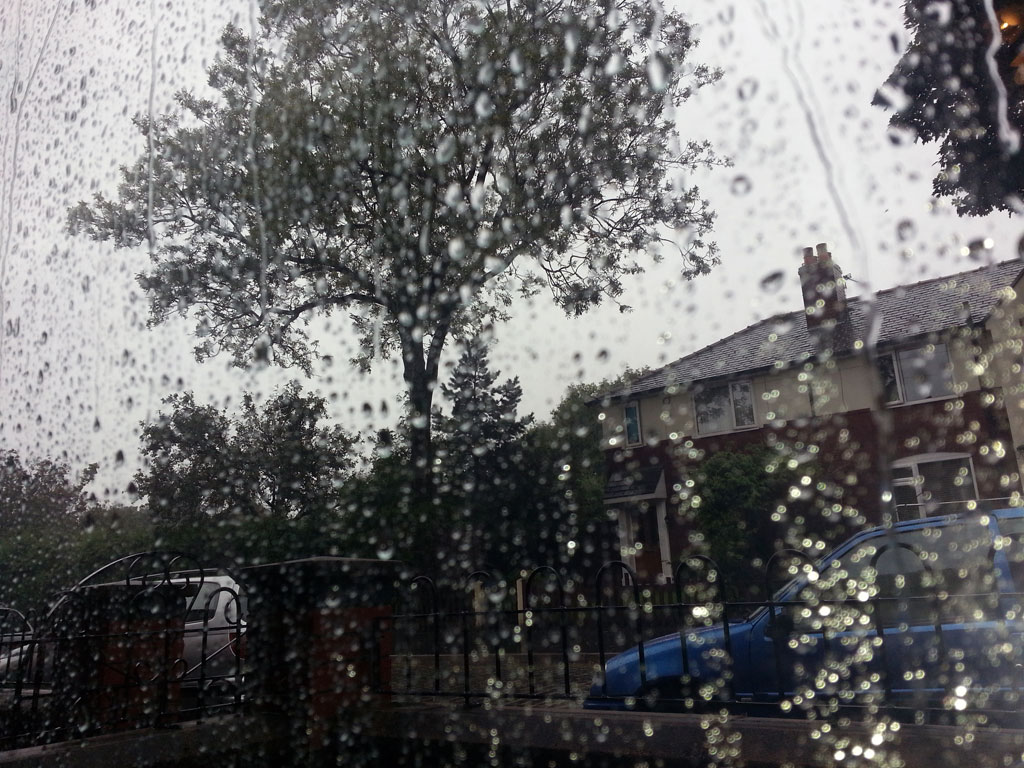 Rainy days are great.
There – I said it. Or more accurately, the sound of rainy days are great. Don't get me wrong, I've quite enjoyed the sun this year, and I enjoy the snow when it comes. Heck, I'll be the first out with the sledge at the first sign of snow. But rainy days are great when I need to get work done. The sound of rain against a pane is relaxing and helps me to focus on my work. The court is still out as to whether rain noise, or white noise in general has a scientific basis for being an aid to relaxation and work. For once I'm willing to allow a bit of hand-waving. It appears to work for me.
Unfortunately, really, really good rainy days, the ones with pounding water and possibly a bit of thunder are hard to come by. Of course, this is the internet, and as such ingenious people have put togther "rain generators" that attempt to give you rain on demand. Rob McKenna would approve.
RainyMood has been around for a few years, and is the most likely rain generator people have heard of. Sounds samples are of a high quality and there's randomisation to ensure you're not listening to the same loop. There's also an app for iOS and Android, should you want your rain mobile. Unfortunately, there's no customisation to the sample frequency, so you can't alter the rain to your mood.
Rainy Cafe is a little unique in offer of background cafe noise as well as a rain loop. The loop isn't particularly long, but the combination of cafe and rain makes a different offering to pure rain noise. Good for homeworkers, who miss the occassional sound of people in the background.
Wow – bright colours and photos. But don't let the gaudy colours put you off, Raining.fm is a nice little app. Rain track, storm track and thunder track, each with individual mixers allows you to match the rain to your mood. Break and sleep timers are also useful, so you can doze to sleep or take a predefined break. Again, there are apps for iOS and Android, and the Android one is pretty good, with the same feature set as the website.
These guys take the science of rain generation to a whole new level. Several numbers of tracks, each with their own mixers. They recommend a process of calibration to find your best hearing mix, but they also come with a few presets for you to play with. You'll lose time on this one just setting it up, but the mixes are quite unique.
From the same people as SimplyNoise (a pure noise generator), Simply rain comes with an intensity control, and optional thunder frequency/intensity. Sound samples are of a high quality, and you don't feel in a loop. There's an app for iOS, but no rain app for Android.