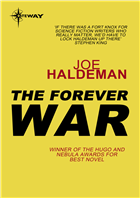 </a> SF Gateway (publishers of classic Sci-Fi), are holding a sale between Christmas and New Year, where all of their e-books are going for £2.99.
SF Gateway specialise in putting Ebooks out there for classic SF titles that will probably never see the light of a printing press again (they also have some classic well known SF listed as well). They're well edited, and the books I've had through Kobo have been excellent.
Enjoy, and have a Merry Christmas.