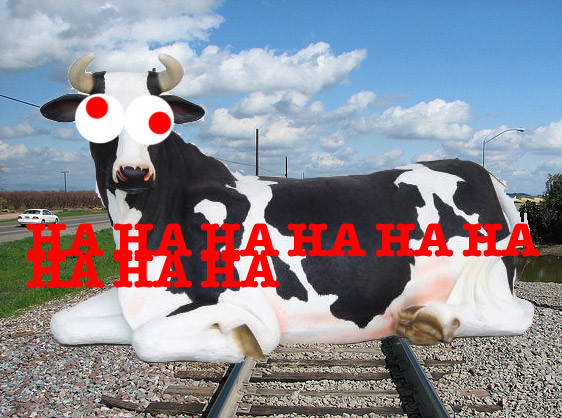 One of my clients have their offices over in Burnage. Burnage is an area four miles south of Manchester and lies on the Manchester Airport and Crewe lines from Manchester Picadilly.
I live in Bolton. Bolton is 10 miles North West of Manchester. Getting from Bolton to Burnage consists of catching a train from Bolton to Manchester Piccadilly (15-20 minutes) and then catching a train from Manchester Piccadilly to Burnage (15-20 minutes). On a good day, the entire trip takes around an hour, allowing for a bit of time to walk the remaining 2k from Burnage station to the client office. All in all, it's 20 miles.
Not this Thursday.
Dear Sir I write this note to you,
to tell you why I'm late.
Four hours it took to get to you,
from Bolton to your gate.
It took five trains and lots of time,
and I can only say.
I hope you understand,
why I am late at work today.
Whilst getting from my home this morn,
a train a had to catch.
Arriving to the rail I find,
a flood across my patch.
I took a seat and made a drink,
and waited patiently.
So thirty minutes later on,
a train moved on with me.
Arriving now at Picc we find,
cows lying down at Crewe.
More delays! We think about,
some steak for all of you.
They clear the line and all we board,
but just before they say –
"sorry folks, but we won't stop b'fore the Airport today".
Panic strikes to some of us,
the others just relax.
Accept our fate, and on we ride,
the Airport's stop at last.
Stay on the train, we're heading back,
so comfy we become.
The lights go off, the power's cut,
so in the dark we're stuck.
An airplane landing awkwardly,
so hence the power's off.
Twenty minutes later,
and a light for us is struck.
The doors are locked, and off we ride,
but not where we expect.
"Stockport" is our destination,
and quietly I wept.
I'm watching now the countryside,
but nowhere near my end.
Off I get at Wilmslow,
I'm lost beyond my tend.
The guard puts me on Platform one,
tells me this train to catch.
It's slowing down on the approach,
then speeding up and snatch'd.
So now the guard he puts me back,
back toward my Piccadilly.
An express train takes us to the start,
it get's there eventually.
Arriving back, we look above,
to see if we can make it.
Five minutes late, I do not care.
I just manage to pin it.
So Finally we turn up here,
Burnage is my station.
Four hours late, I'm in a mess,
but I've made my destination.
I've got to get back later on,
I haven't got a hope,
This service is just one big mess,
please pass me that there rope.
Twenty miles is all it takes,
to make Burnage from Bolton.
It's days like this I should learn to drive,
just fu*k the network system.
You wouldn't think it quite so hard, but I can only say.
I hope that you will understand,
why I am late at work today.