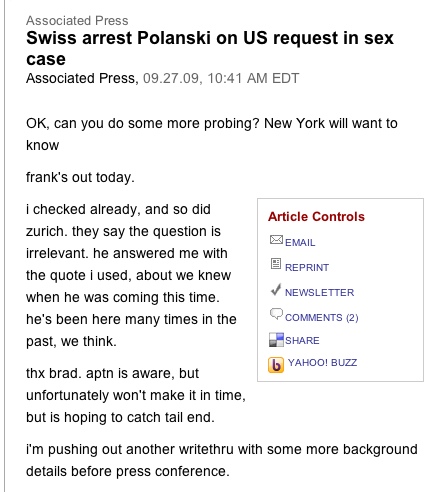 Apparently, hitting the "publish button" on articles that aren't finished, or in some cases even started is all in vogue this year. First of all techcrunch manage foot-in-mouth syndrome over Spingate, and now Forbes has managed one, publishing an internal memo or note over the Polanski affair. Link available as long as it's live.
This begs several questions:
Who is Frank?
Who are the sources in the Justice Department.
Does no one even look for the draft button anymore?